About
Traditional with an Hawaiian Touch
The best of the Hawaiian gastronomy brought to Lisbon's restaurants scene, with the famous pokes.
In a modern and welcoming environment, we provide a unique moment - inside each bowl, a sea of flavours. Travel in the Pacific, between Hawaii and Japan, around a counter. The freshest fish blends with Japanese inspirations in a menu that surprises for its diversity of flavours and inspirations. To complete this gastronomic experience, the bar offers cocktails, with Sake as the main star.
A bowl with a touch of Hawaii & a pinch of the Pacific sea
Fresh fish is in the spotlight, or rather, in the center of the colourful poke bowl, where tuna stands out, the one and only Big Fish, the largest and most used fish in the making of Hawaiian pokes.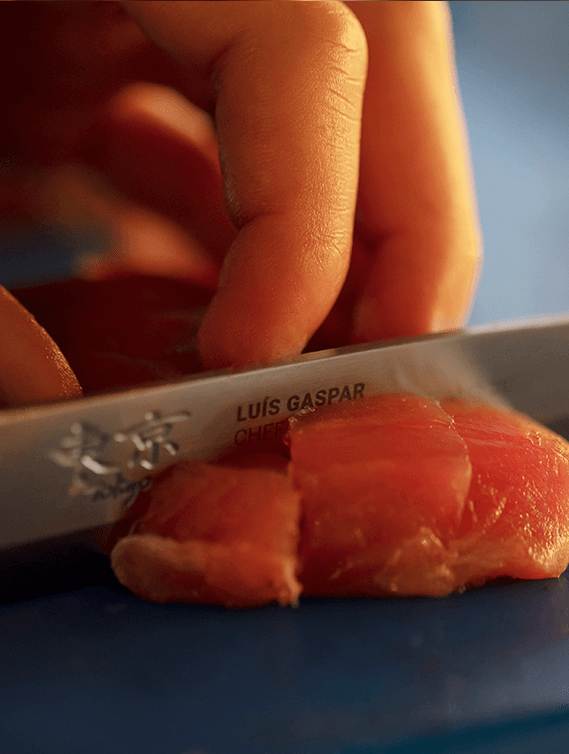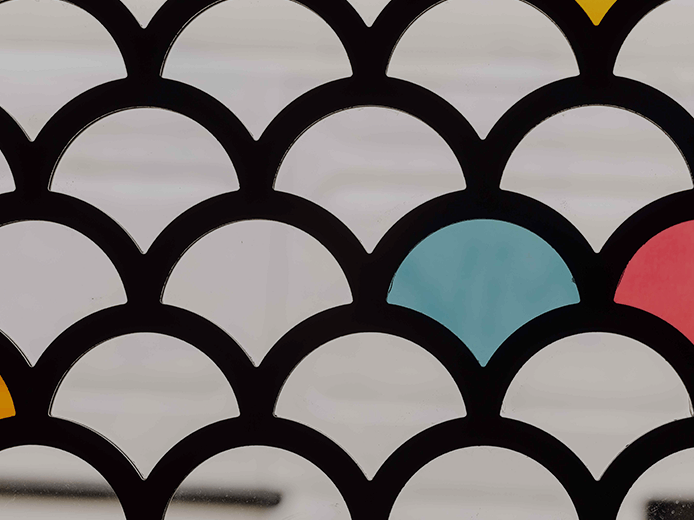 Fish fresh from the sea. Tuna's the big fish.
The coloured scales on the façade reveal our concept. Inside, a sophisticated and intimate experience awaits you. The suspended bar provides the spotlights that illuminate the bowls and faces of the fellow travellers. We prepare and finish the pokes under your watchful eye, demonstrating the various stops on an itinerary whose destination is the fresh and light taste of the sea.
About Big Fish Poke
Hawaiian fresh, unquestionably yummy
Tuna, salmon, corvina, octopus, shrimp, mackerel. These are the fresh protagonists of the poke bowl and our menu. But you'll also find vegan options with tofu and courgette and Lusitanian inspirations in desserts. Discover our appealing menu.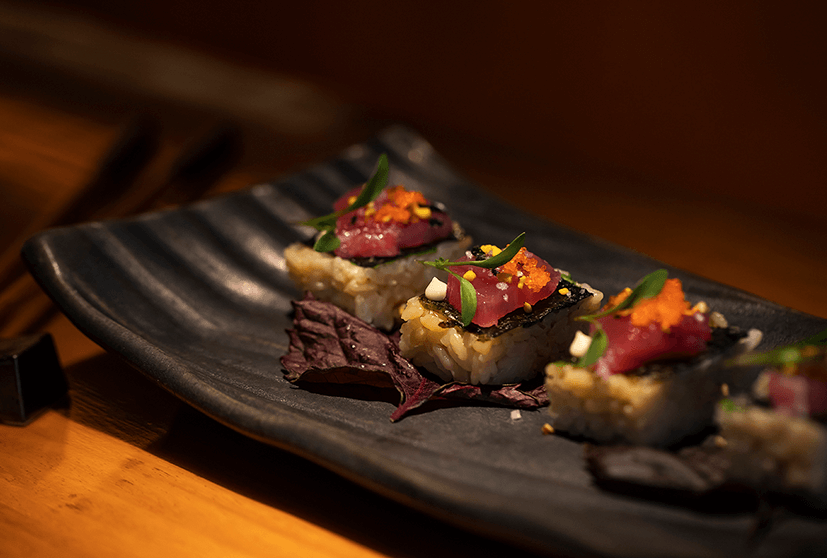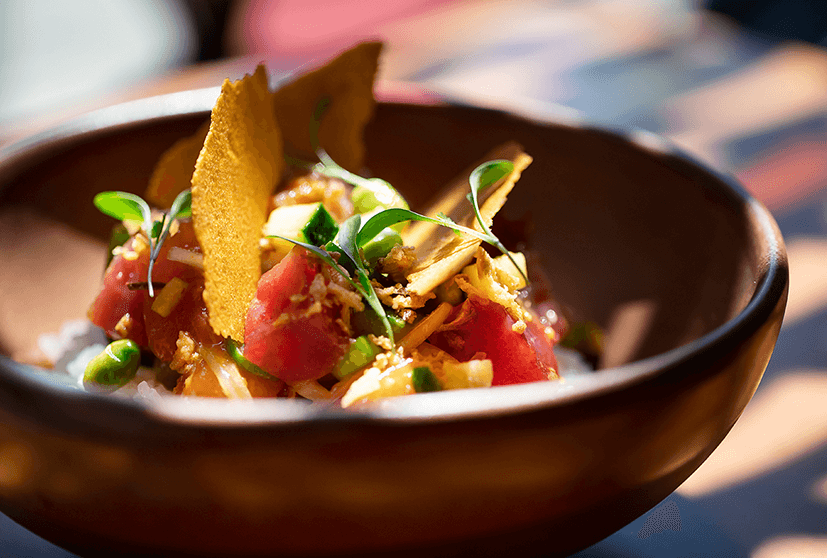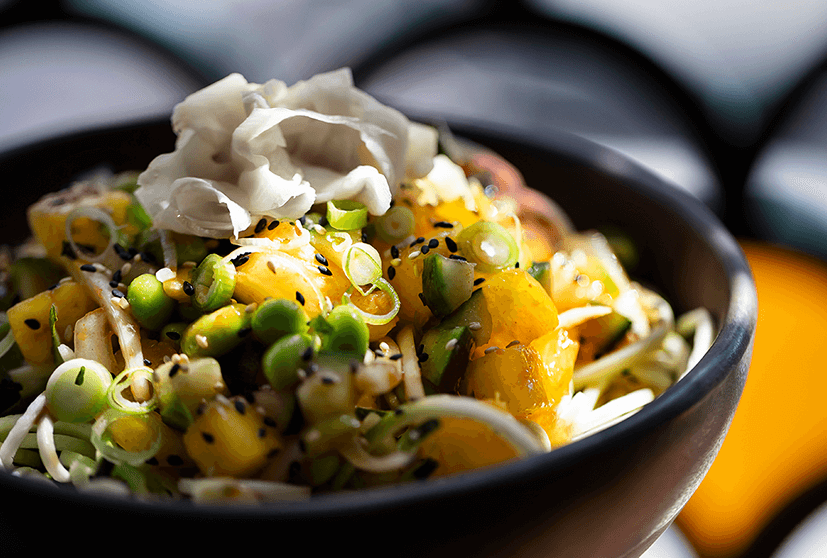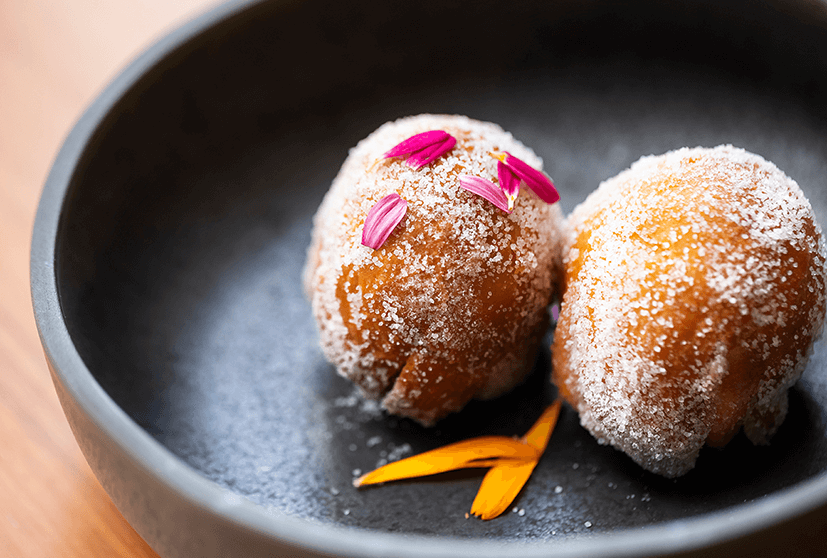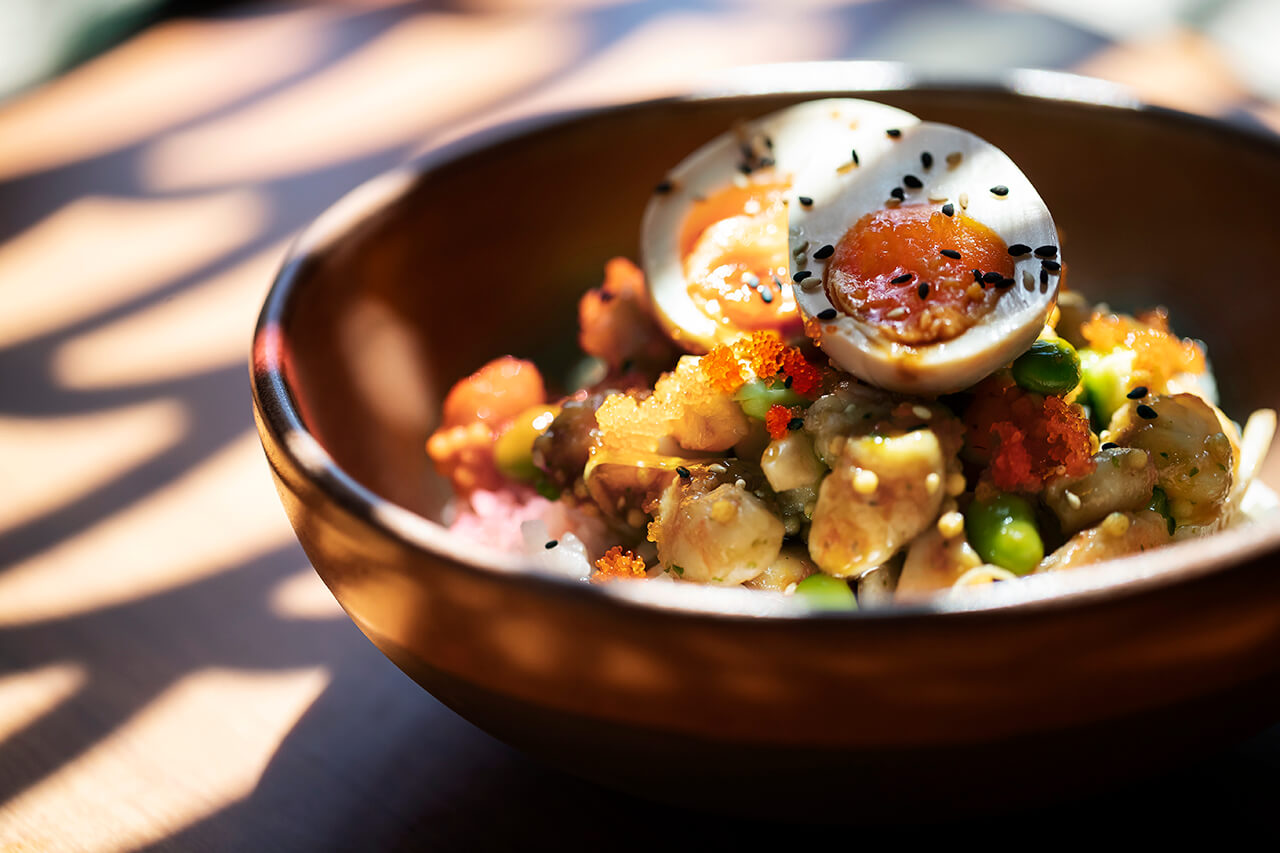 From Lisbon to Hawaii
Make your reservation and come visit us. At the vibrant Cais do Sodré, with the Tagus nearby, a trip awaits you. Meet Hawaii through the palate in an intimate experience. Are you ready to set sail?